Pantone Fashion Color Report – Fall 2014
Whether it was a particular decade or a trip to a special place, designers are fascinated with the beauty of the past and the spirit of the present ‒ recreating it with color, fabric and style. Design and color are inspired by everything from books, artisan crafts, photography and retro architecture to exotic landscapes and the children of rock legends.
The inspiration from travel and the need to explore brings a more adventurous use of color, especially through the use of combinations. Rigid color rules have been replaced by more creative guidelines to inspire new color direction, and we are beginning to see untypical colors that are reflective of imagination and ingenuity. One such color is PANTONE 18-3224 Radiant Orchid ‒ the 2014 Pantone color of the year. Radiant Orchid reenergizes almost any color palette and provides a unifying element for diverse spaces.
Through carefully examining the world around us for new color influences, Pantone has remained the global color authority and provider of professional color standards for the design industries for more than 50 years. Color forecasts including the PANTONE Fashion Color Report, PANTONE VIEW home + interiors report and Color of the Year declaration continue to influence product development and purchasing decisions in multiple industries, including fashion, beauty, home and industrial design. And, of course, graphic design and all its subsets.
For more than 20 years, Pantone has surveyed the designers of New York Fashion Week and beyond to bring you the season's most important color trends. The following pages are excerpts from the Pantone Fashion Color Report which previews the most prominent hues for Fall 2014, including the 10 most directional colors which appear below.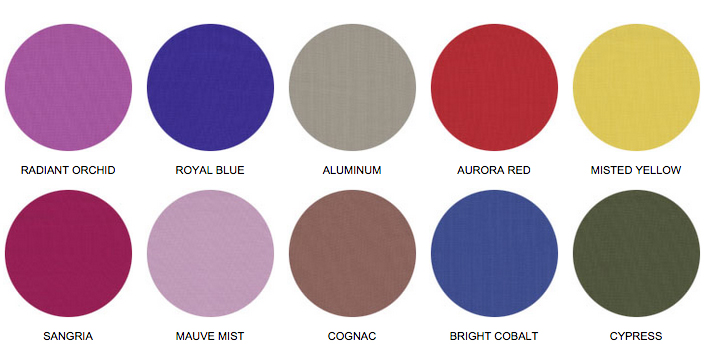 Pantone LLC, a wholly owned subsidiary of X-Rite, Incorporated, has been the world's color authority for over 50 years, providing design professionals with products and services for the colorful exploration and expression of creativity. Always a source for color inspiration, Pantone also offers paint and designer-inspired products and services for consumers.
www.pantone.com